Our Experts Answer
With the cost of living at its highest level in a decade, reducing energy use is at the top of everyone's priority list this winter.
The key to a cosy, energy-efficient home lies in choosing the perfect thermal blinds. While honeycomb blinds top the list, there are other highly efficient options to explore. In this blog post, we'll guide you through the best thermal blinds for different scenarios. Say goodbye to drafts and hello to year-round comfort with the ideal thermal blinds for your space.
What are thermal blinds and how do they work?
All types of blinds can help to reduce heat loss through your windows, creating a protective barrier against the winter's icy grip and blocking out the scorching summer sun. However, some types are superior to others; hence, they are known as thermal blinds.
How the thermal blind works depends on the type; for example, roman blinds have a thick quality thermal lining sewn into the back of the fabric. Honeycomb blinds, also known as cellular blinds, have special honeycomb-shaped pockets which trap air within these cells, serving as a buffer against temperature extremes and minimising the transfer of heat between the window and the interior.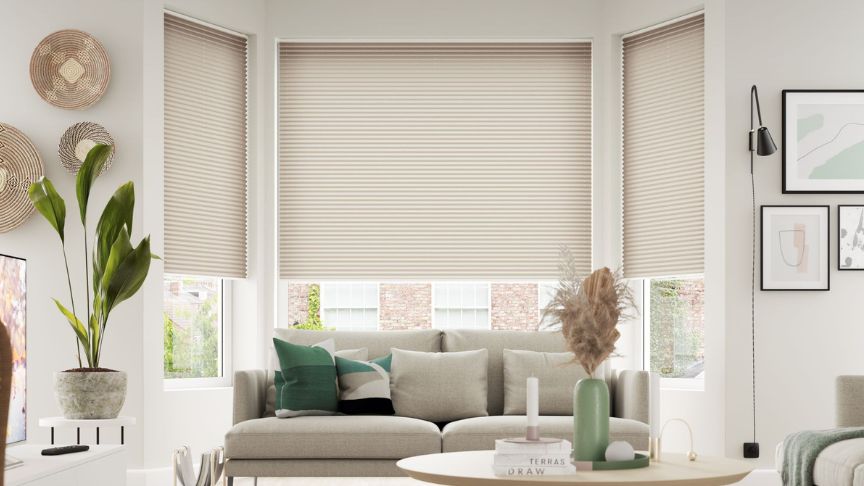 How to choose the best thermal blinds for you?
Local climate: Take into account your local climate. If you live in an area with extreme temperatures, such as freezing winters or scorching summers, investing in high-quality thermal blinds is particularly beneficial.
Budget: If you're on a tight budget, consider roller blinds. These are the most affordable types of thermal blinds. However, they do not offer the same level of insulation as perfect honeycomb blinds, which can help you save more money long term by minimising heat escaping through your windows in winter.
Style and aesthetics: Thermal blinds come in various styles, colours, and designs, so choose one that complements your room's décor and overall aesthetic. Roller blinds are a good choice for a minimalist, modern vibe, while shutters or roman blinds offer a more luxurious, opulent look.
Light control and privacy: Consider your privacy and light control needs when choosing thermal blinds. Shutters offer maximum control over light and privacy, while thermal roller blinds and roman blinds provide excellent room darkening and glare reduction but less control over light and privacy during the day. Weigh your preferences carefully.
Best thermal blinds for ….
Best thermal blinds for the style-conscious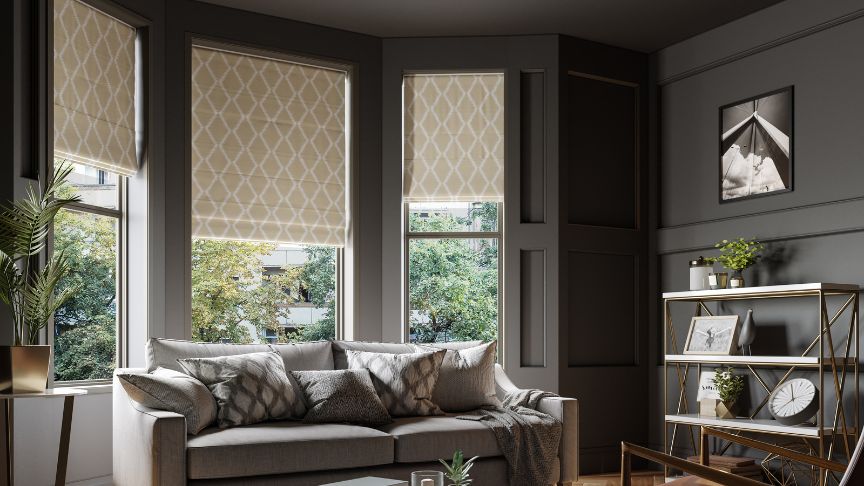 Thermal roman blinds are a fantastic choice for the style-conscious homeowner, and here's why.
Available in various colours, fabrics, and patterns, thermal roman blinds can be customised to match any décor, from traditional to modern to eclectic.
Thermal roman blinds are made from luxurious soft cloth fabrics, which bring warmth and texture to the aesthetic and make the window a focal point in the room. While the sewn in thermal lining helps to retain heat and keep the home warm.
Relative to perfect-fit honeycomb blinds and shutters, thermal roman blinds are more moderately priced. This makes them a great choice for homeowners looking for a stylish and functional window covering that won't break the bank.
From

Your Price

£29.85

From

Your Price

£23.88

From

Your Price

£29.99

From

Your Price

£20.99

From

Your Price

£32.10

From

Your Price

£16.05
Best thermal blinds for clean freaks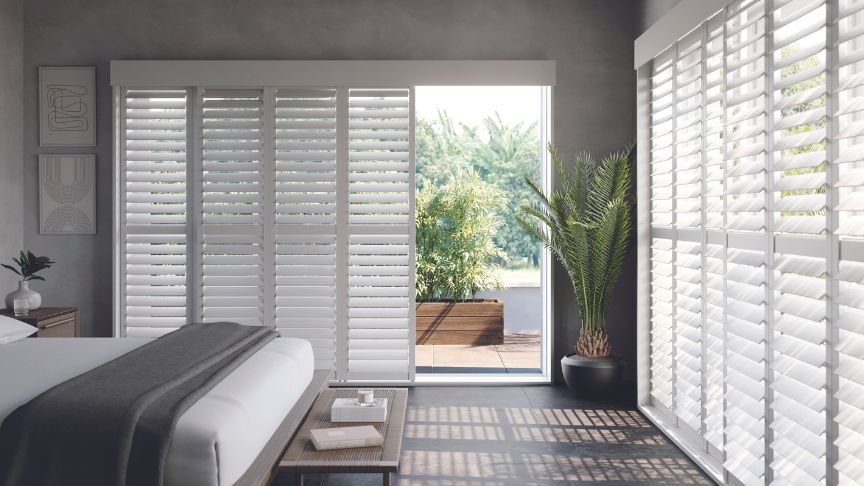 Faux wood shutters are the easiest thermal blinds to clean.
They can be wiped down with a damp cloth or dusted with a feather duster, and they do not require any special cleaning products. This is because faux wood shutters are made from high-quality PVC, which is resistant to dirt, dust, and stains.
In addition to being easy to clean, faux wood shutters are also very effective at insulating your home and saving you money on energy bills. A study by the British Blind and Shutter Association found that shutters can help prevent heat loss through windows by up to 28%.
Window shutters and door shutters are a popular and sought-after home improvement feature which can help to increase the resale value of your home. This is reflected in the price, as they are on the higher end of the spectrum.
Best thermal blinds for people who feel the cold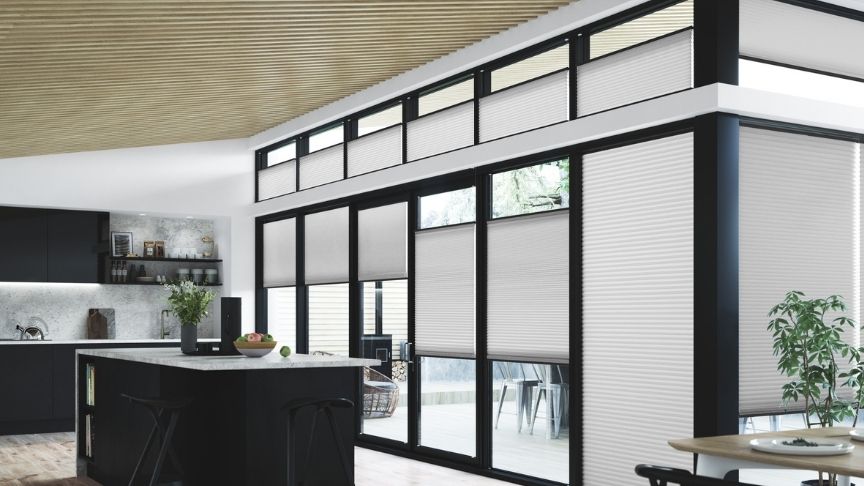 Perfect-fit honeycomb blinds have several features that make them particularly effective at insulation.
BBSA research found that framed honeycomb blinds are one of the top thermal performers, saving up to 32% of heat loss through windows.
They are designed to fit perfectly within the rubber seal of the window frame, with no gaps or drafts. This helps to prevent heat from escaping and cold air from entering. The honeycomb fabric is made up of two layers of material bonded together to form a series of hexagonal pockets that trap air. The trapped air acts as a natural insulator, preventing heat from escaping in the winter and entering in the summer.
If you are looking for the best possible insulation and energy savings, then perfect-fit honeycomb blinds are one of the best options. They are more expensive than roller blinds, vertical blinds and roman blinds, but much cheaper than electric blinds and shutters. If you're on a budget, consider buying perfect-fit honeycomb blinds for your most used rooms, such as your living room and bedroom. You can then add them to other rooms in your home over time. Prices start from £33.99* and vary depending on the size of your window.
Best thermal blinds on a budget
Thermal roller blinds are typically the least expensive type of thermal blind. Prices start from around £14.33* and vary depending on the size of the window and the features of the blind.
They are made from a thick thermal and blackout material that traps air and prevents heat from escaping. According to BBSA research this can help save up to 13% of heat loss through windows. If you are on a tight budget, but saving energy is a priority, thermal roller blinds are a good option to consider.
Thermal roller blinds are a great choice for bedrooms, as the blackout material helps to darken the room, creating the perfect conditions for a good night's sleep.
In addition to their affordability, thermal roller blinds are easy to install and maintain. They can be wiped down with a damp cloth and dusted using a feather duster or soft attachment on your vacuum.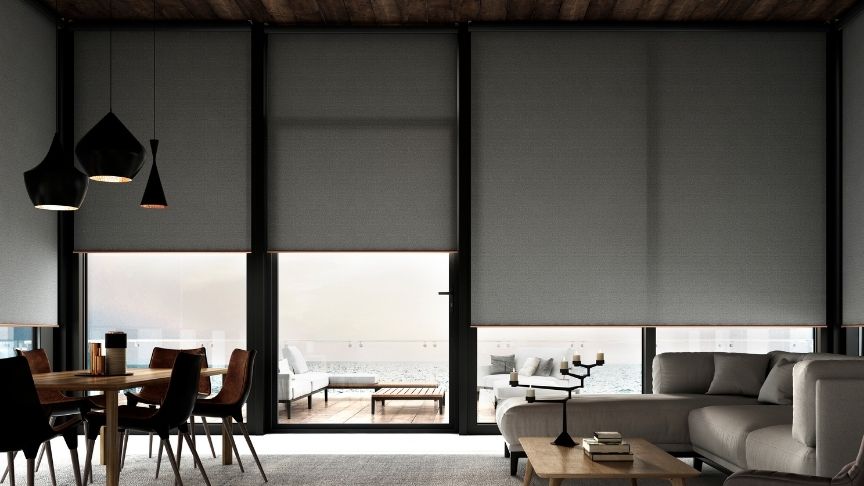 From

Your Price

£28.65

From

Your Price

£14.33
Best thermal blinds for smart homes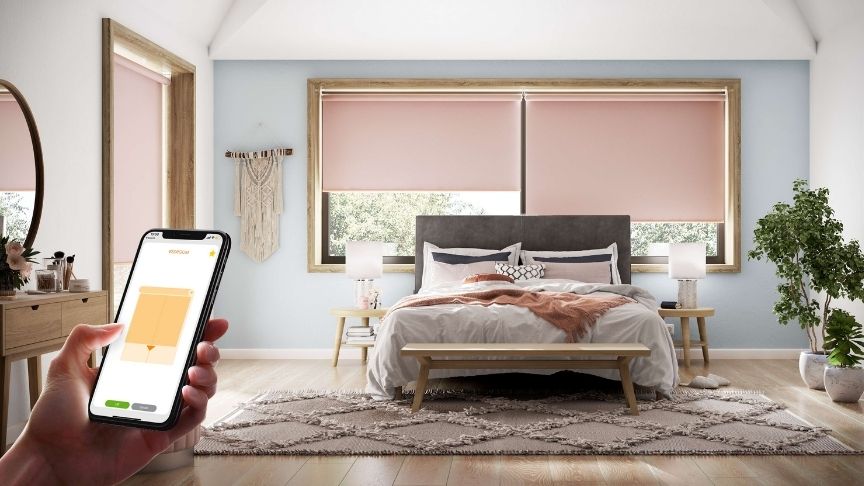 If you're tech-savvy, we recommend electric roller blinds for your smart home. With their programmed timer function, you can set blinds to close and open at the optimal point of the day, ideal for saving energy and keeping your home comfortable at all times.
Electric roller blinds can be integrated with popular smart home systems such as Alexa, Google Assistant, and Apple HomeKit. This allows you to control your blinds with your voice.
Blackout electric roller blinds block out light, providing privacy and darkness, making htem ideal for bedrooms.
Electric roller blinds are a luxurious product which is reflected in the price point. They start from £59.99*, and prices vary depending on the size of your window and which extra accessories you order.
FAQ's about thermal blinds
How can I maximise energy efficiency with blinds?
Using blinds properly is a simple and effective way to improve the energy efficiency, daylight management and sustainability of your home.
Choosing made-to-measure blinds rather than store-bought ready-made blinds means that you'll have custom blinds that fit snuggly to your windows and maximise the efficiency of the thermal fabric.
Open your blinds in the morning to allow the sunlight to warm your home. When the sun goes down, close them tightly to insulate your home and reduce the heat that can escape.
Another heat-saving technique is to use blinds and thermal curtains; by layering two fabrics, you are minimising the risk of heat loss.
What are the best thermal blinds?
The best thermal and energy-saving blinds provide the most insulation and reduce heat loss through windows. Perfect-fit honeycomb blinds and shutters are two of the best thermal window dressings on the market because they have superior thermal abilities.
What are the best thermal blinds for doors?
Honeycomb perfect-fit blinds are designed to fit snugly around the door frame, creating a seal that prevents heat loss. The special thermal fabric traps air and reflects heat, further improving their thermal performance. They are recommended for any uPVC or aluminium doors with a rubber seal, including french doors, patio doors and bi-fold doors.
Full-height bifold shutters are another excellent option for thermal insulation. They are made from durable PVC and can be closed tightly to prevent drafts and retain heat. Bifold shutters are versatile and can be used on a variety of door types, including french doors and patio doors.
Find a suitable thermal blind for your home by browsing our full range.
Looking for more expert advice?
Take a look at our other expert guides.
*Prices correct as of 3rd November 2023.