When the high summertime temperatures do finally arrive in the UK, the weekends are a joy to behold due to the beautifully long, lazy days we can savour basking outside in the sunshine.
There is a downside, however - those beautifully long, lazy days of high temperatures can make it quite unpalatable indoors, especially so if you own a conservatory whereby it can feel like you're a single step away from a hot oven.
Not to worry. Help is at hand with summer conservatory ideas in the form of gorgeous, versatile window blinds. Here, we consider four different blind styles to help keep your conservatory that little bit cooler.
Conservatory Panel Blinds
Panel blinds provide you with an innovative solution for shading patio doors, larger-sized windows, and conservatories. These blinds look great in traditional and well as contemporary settings.
Panel blinds also work well and look fantastic as a room divider. In essence, when you install a panel blind as a room divider, you'll benefit from a brand-new living space where before there was none.
When open, panel blind panels stack ever so neatly behind each other and this allows for maximum light penetration. When you slide the blind so that it's closed you get something of a unique fabric screen - a screen that affords privacy as well as light control.
So why not enjoy a fresh modern look that's never going to go out of style for your conservatory by choosing from Swift Direct Blinds' range of conservatory panel blinds.
Browse Panel Blinds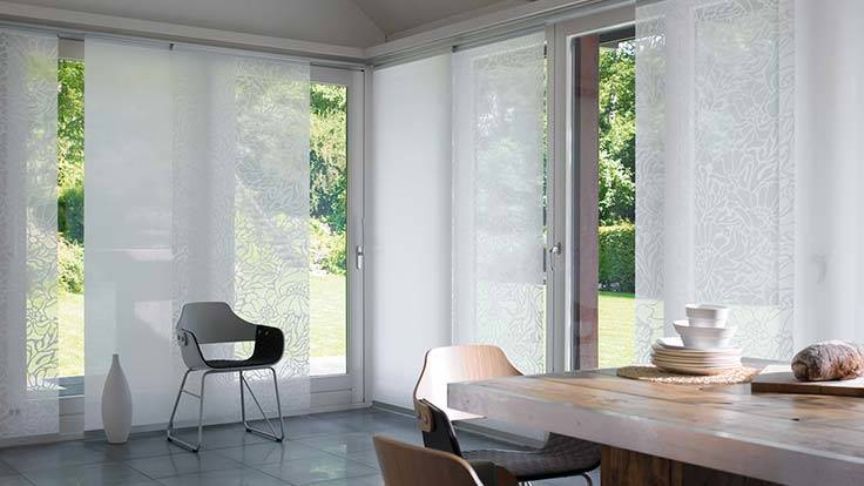 Conservatory Vertical Blinds
Vertical conservatory blinds work ever so well as a window covering. What's more, vertical blinds are available in an array of options with respect to privacy and light/heat control.
At Swift Direct Blinds, we have a myriad of patterns, colours, and fabrics from which to choose. We cater to performance fabrics - the sort of fabric that is able to greatly reduce heat and glare. And if you want to take it that step further, our blackout fabric conservatory vertical blinds will be the best fit.
Browse Vertical Blinds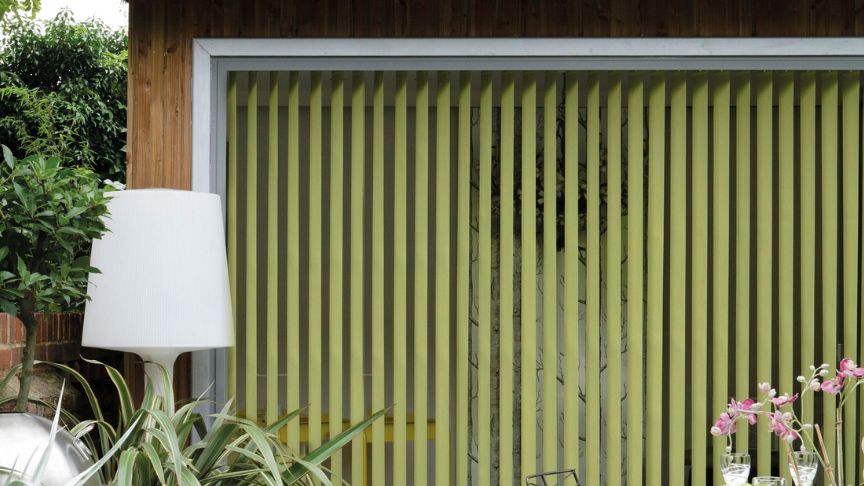 Conservatory Pleated Blinds
It's a good idea to ensure you have the ability to control the amount of light that can penetrate into your home. And conservatory pleated skylight blinds are perfectly adapted to fit this need.
As the name implies, conservatory pleated skylight blinds are suited to the conservatory UPVC windows and doors and the skylight windows. But that's not to say these blinds can make a big improvement to the ambiance of almost any room in your home.
Browse Pleated Blinds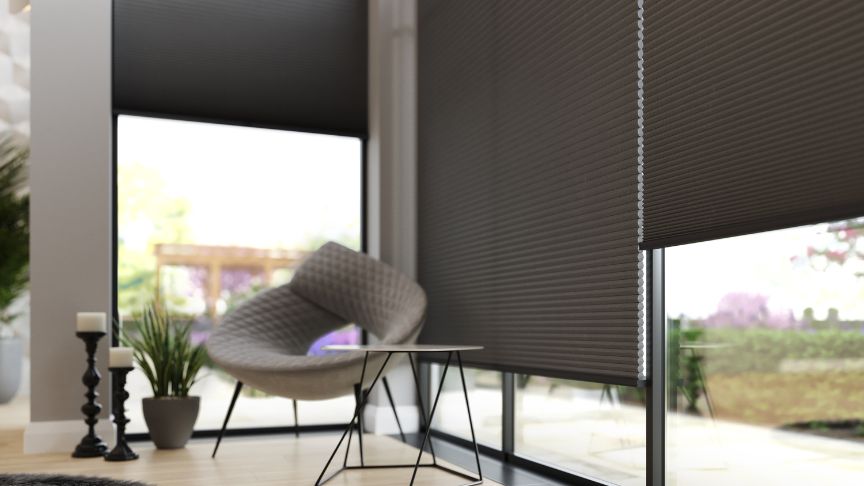 Conservatory Perfect Fit Blinds
Perefct fit blinds are versatile, they are stylish, and they are brilliantly designed. Perfect fit blinds are designed for UPVC windows are really easy to install and there's no requirement for drilling anything because they simply click into place. No drilling, no screwing. Simple.
Browse Perfect-Fit Blinds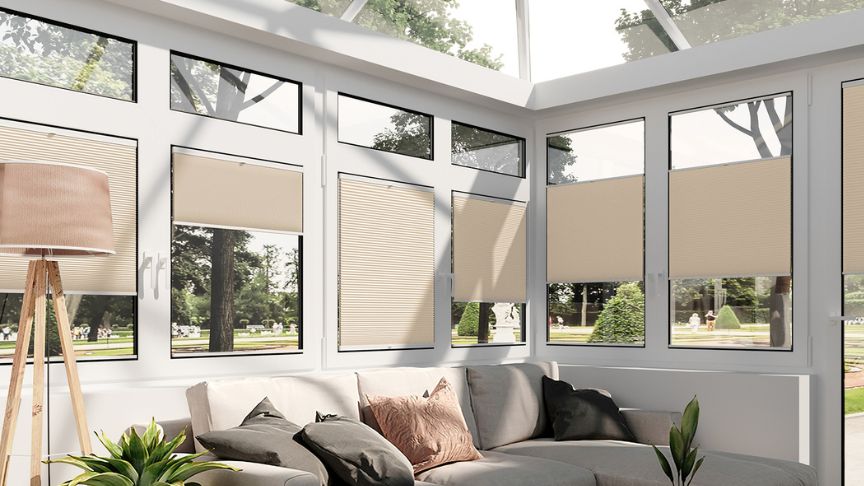 Share the Swift Love
Perfect fit blinds for the conservatory (or for any suitable window in your home) are available in venetian, wood, roller, day and night and pleated styles. These are very effective at reducing your conservatory's capacity for feeling like a hot oven during the heat of the summer.
If you found this article useful please feel free to share, and remember you can order free samples to get a better feel for the materials and styles before you make a decision