Large windows are usually the focus of attention within the room, or at least the views that open up in front of you are! The extra natural light that larger windows let into the room should also not be undervalued and be maintained wherever possible.
When choosing blinds for larger windows, there are lots of style options, we have highlighted some of the best options to make your life easier.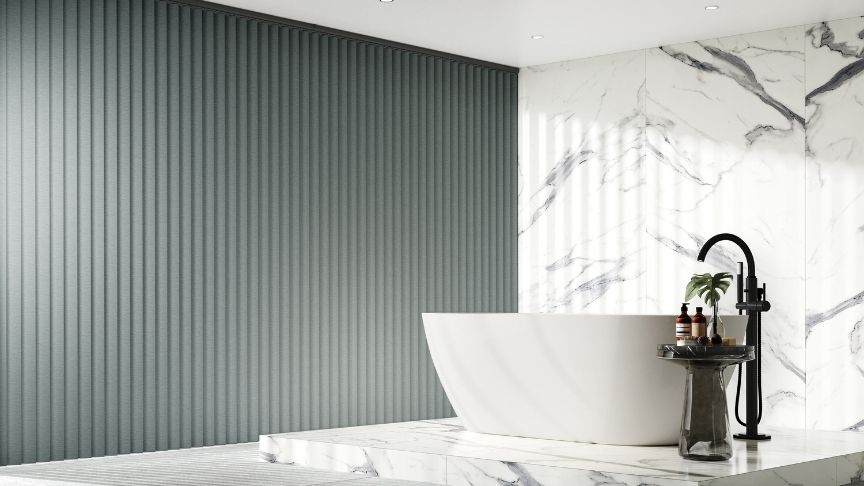 Top choice for extra wide windows
Vertical blinds thrive as a top choice for single large windows. They can go up to 475 cm in width and 360 cm in the drop. If you have a window that goes all the way up to the ceiling or patio doors, vertical blinds are likely to be a perfect option. They can be ordered to fit neatly within the window recess opening and can be pulled to the side without taking up too much space. Vertical blinds are perfect for offices, schools and universities that usually have larger windows and bigger spaces, as well as any extra-large windows at home.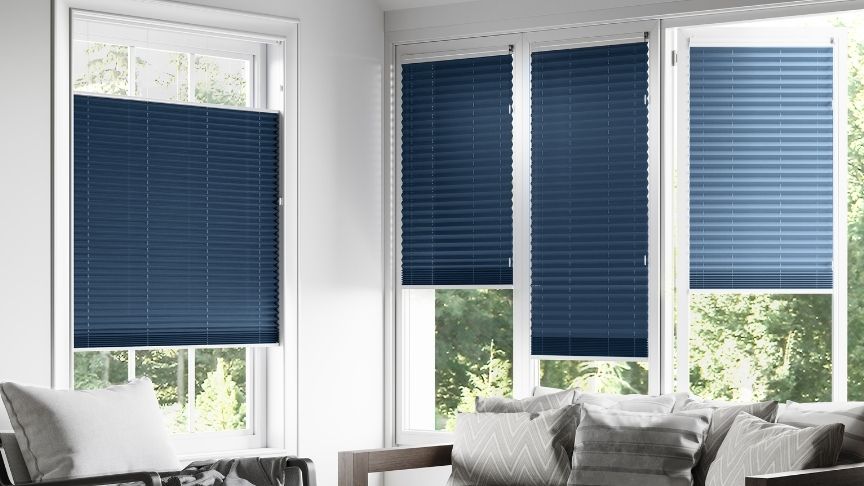 Blinds for multiple windows in a row
Multiple joined windows or those close together, can benefit from ordering a number of individual blinds such as roller blinds or venetian blind styles, if you have lots of windows and require quite a few blinds, roller blinds will be the most affordable option. For settings with multiple windows in a row such as with conservatories, we recommend clip-fit and perfect fit blinds as they are simply clipped into the window frame, with no need for drilling or screws.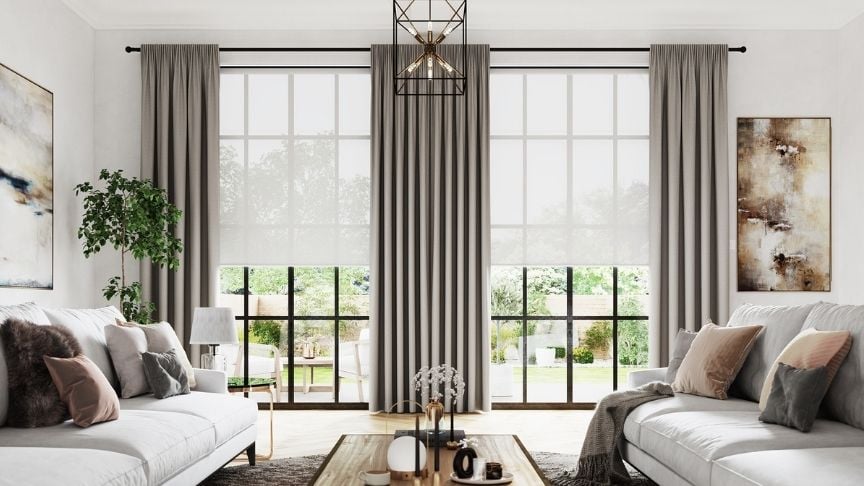 Let the light in
Voile blinds are a great way to let the light pour into your space whilst still maintaining a degree of privacy and reducing some glare. Voile roller blinds are perfect for covering multiple windows and improving the look of the room with a simplistic style. Remember, voile blinds will let the light in during the night as well as the day so if you need room darkening for large bedroom windows, consider a roller blackout blind.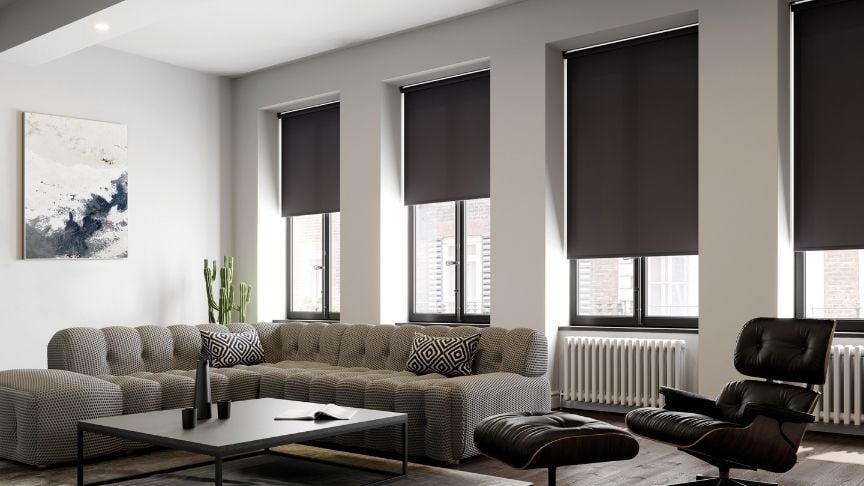 Something different
This post is about blinds but if you want something different, go for curtains or match them together with blinds for an elegant effect. Curtains are exceptionally good for creating a stylish finish of big rooms with large windows. They are ideal for living rooms or bedrooms.
As you can see there are many good options for large windows. Generally, your choice will depend on personal preferences and the style and size of the room and windows. If you know what type of blind you would like to buy but aren't sure about the fabric, order free samples which will be sent first class. Need more help? Get in touch with one of our expert customer advisors and we will help you choose the blind for large windows.