Our Experts Answer
So you're considering wooden blinds, and now you're wondering how much they cost. This can vary based on factors like window size, material and customisation.
This article covers wooden blind pricing FAQs, such as costs per window and the difference between made-to-measure and ready-to-use options. Let's dive into the world of wooden blinds and their prices!
What can affect the price of wooden blinds?
The price of wooden blinds can be influenced by a variety of factors, including:
Size: The size of the blinds directly affects the amount of material required for manufacturing. Larger blinds will typically cost more than smaller ones.
Customisation: Custom-made wooden blinds that are tailored to specific window sizes and design preferences are generally more expensive than off-the-shelf options.
Material: Natural wood blinds and faux wood blinds vary in price due to differences in material, design and functionality.
Finish: The type of finish applied to the wood, such as staining, painting, or varnishing, can influence the price.
Additional Features: Our blinds come with a choice of tapes or cords. The tape option gives a more aesthetic appearance and costs a little more.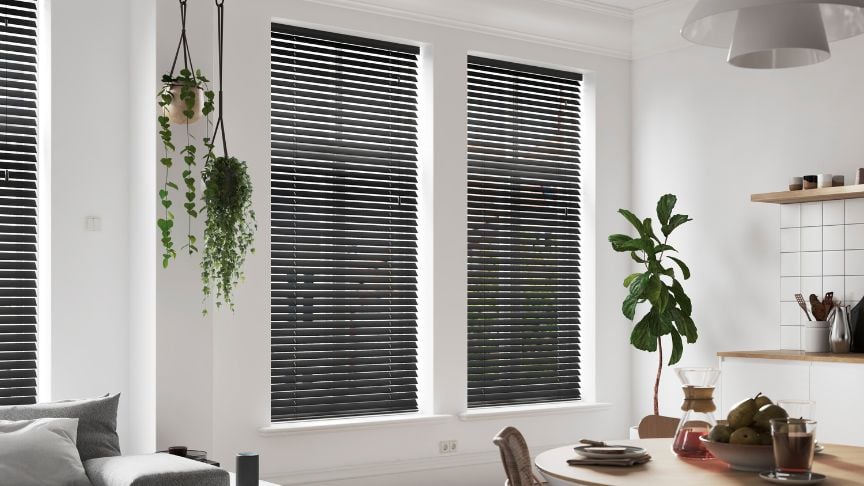 How does the cost of wooden blinds compare to other types of blinds?
Wooden blinds can be more expensive than some other blind styles. Real wood is a natural, luxury product. A lot of time and costs are involved in harvesting and shipping wood from sustainable forests.
Wood blinds also take longer to handcraft compared to cheaper products like roller blinds, which comprise a simple system made from a single piece of fabric.
Wood shutters are highly sought after, but as they are one of the most expensive window coverings, they're not always affordable. Instead, you can opt for wood venetian blinds that have a similar effect but are a fraction of the price.
Cost examples of different blind styles for the same window size:
*Based on Swift Direct Blinds prices 11th November 2022.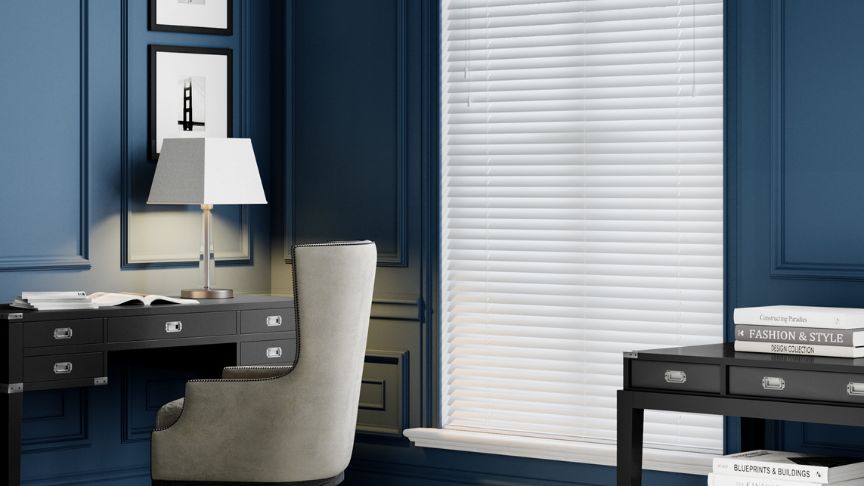 Ready-made vs made-to-measure wooden blinds - Which costs more, and why?
Ready-made wood blinds are cheaper, but unless you find a size that perfectly fits your window, you'll have to trim them down to size yourself.
Example Cost
If your window was 70cm x 135cm, you could buy a ready-made wood blind (90cm x 180cm) from B&Q that would cost £47, but you'd have to shorten the length and width to fit your window.
If you were to buy a made-to-measure wood blind from us for the same window size, it would cost £57.70 and fit perfectly with no adjustments to make yourself.
Shortening the width of ready-made wooden blinds involves taking a hack saw to cut the headrail, slats, and bottom rail. Yikes, I don't know about you, but I don't fancy doing that.
Shortening the length is more straightforward but still a little complicated. It involves removing components and the bottom rail, taking slats out, cutting the excess cord, which is no longer required, replacing the bottom rail, rethreading the cord and replacing the components.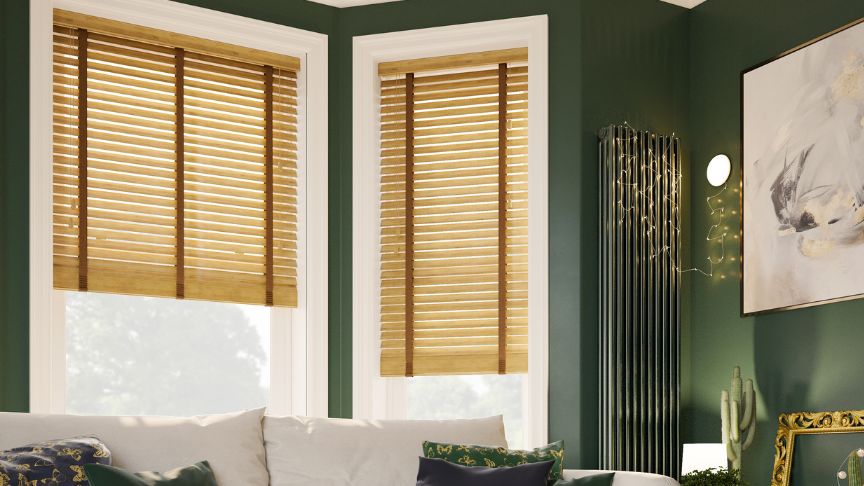 Are real wood blinds more expensive than faux wood blinds?
Faux wood blinds are a fantastic alternative to real wood, as they look just as good but are cheaper and very easy to maintain as the slats are made from high-quality PVC.
Here are some examples of real wood and faux wood blind cost comparisons on average from a smaller to a larger window.
Fauxwood Blinds vs Real Wood Blinds cost for different size windows
Window Size
Dimensions
Faux Wood Cost*
Real Wood Cost*
Small Window
45 x 70 cm
£37.70
£46.57
Medium Window
90 x 110 cm
£52.24
£69.86
Large Window
135 x 80 cm
£100.73
£129.84
Extra Large Window
200 x 200 cm
£186.95
£251.34
*Based on Swift Direct Blinds prices 11th November 2022.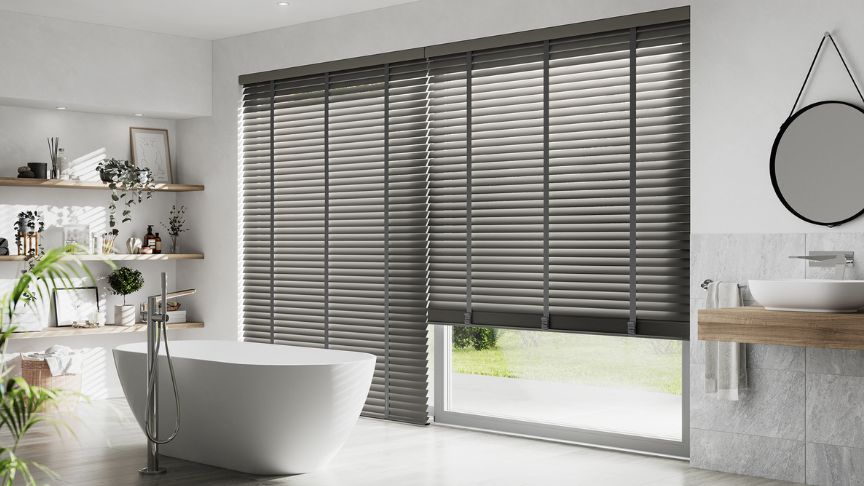 Find out the exact cost of wooden blinds for your windows
Take your window measurements, using our step-by-step how to measure guide. Choose your favourite wooden blinds, and input your measurements to find out what those wooden blinds would cost for your windows.
Summary
So, to answer your question, how much are wooden blinds? It depends on the size of your window and whether you go for a made-to-measure or ready-made product.
Ready-made wooden blinds may be cheaper than made-to-measure products but can be a lot more hassle and costly should you make a mistake if having to cut the blind to the correct size.
Wooden blinds can be more expensive than most other types but are generally cheaper than roman blinds and shutters. If your window sizes cost more for wooden blinds than your budget allows, we recommend purchasing faux ones instead.
Looking for more expert advice?
Take a look at our other expert guides.