Now that summer has arrived, many people are embarking on home renovations and upgrades.
It's one of the most popular times of year to redecorate, and many people will be updating their homes to keep up with the latest trends.
To find out those trends we have revealed sales data from the last three months to find out the most popular colours and products, as well as the cities doing the most decorating.
Renovation Capitals of the UK
Norwich, Newcastle upon Tyne, and Plymouth had the most renovators in the UK. These three cities placed the most unique orders per 100,000 people, respectively. The most popular product across all three of these cities was wooden blinds.
It was Barnsley with the most products ordered per 100,000 in the UK, with Pontypool and Newcastle following in second and third place. Vertical slats were the most bought product in our top three, with the highest total quantity.
The highest average order size goes to Stapleford. Following Stapleford, we had Cookstown and Thrapston completing the top three. Newcastle also made the top five for average order size.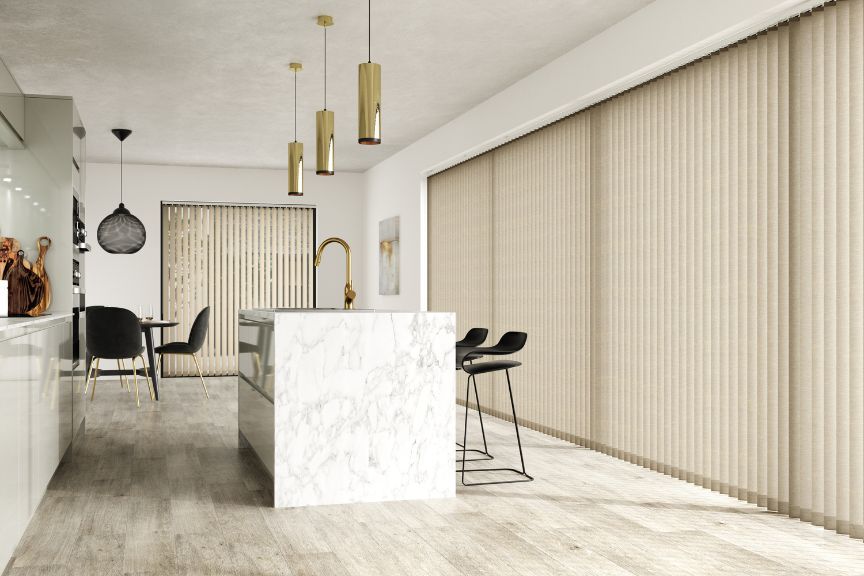 The UK's Most Popular Blind and Curtain Colour
Neutral colours dominated the top three, with white, grey, and cream being the most popular choices. White was the clear favourite, with more orders than all the other colours combined. Wooden blinds were the most popular choice for the colour white, whereas roller blinds and curtains were the choice for grey and cream.
The least trending colours were rose gold, gold, and purple. Roller blinds were the only type to be ordered in rose gold, and it was also the choice for the few people that ordered purple curtains. However, aluminium venetian blinds were the favourite among the few that ordered their new blinds in gold.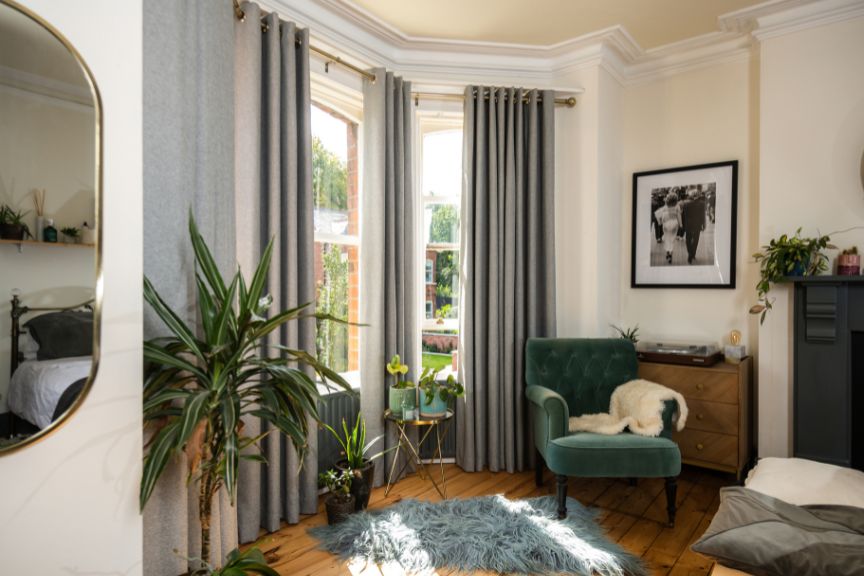 The Most Popular Products in the UK
In terms of the total number of products sold, vertical slats took the top spot, with wooden blinds and roller blinds following closely behind.
Specifically, white wooden blinds were by far the most popular product. Grey, cream and white roller blinds were among some of the most popular products, with white aluminium venetian blinds also making the top 10.
In terms of overall quantity, white wooden blinds were still the most popular. However, white and grey vertical slats followed behind in second and third place.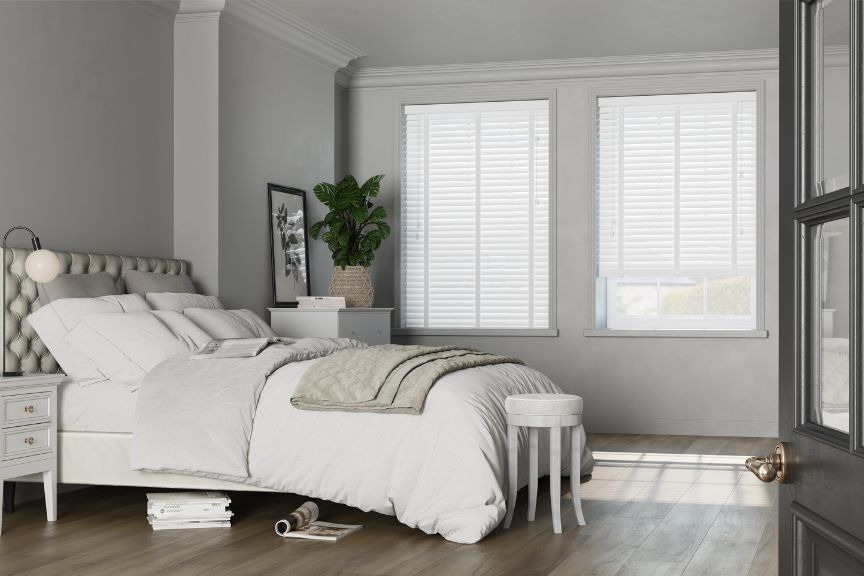 How to Choose the Best Window Dressings For Your Home
Roman blinds
Like roller blinds, roman blinds are quick and straightforward to install and can add a clean and modern look to any room. Roman blinds are ideal for small to medium-sized windows, such as those in a bedroom, as they can gently filter light into the room or they can be customised with a blackout lining if you'd prefer total darkness. They come in a range of colours and patterns which will enhance the appearance of your chosen room.
Electric blinds
Electric blinds may not be the first port of call for many homeowners due to the misconception that they are expensive and difficult to install and operate, but this is far from the truth. As well as looking clean and modern, electric blinds can be controlled via a mobile phone, tablet, Alexa, or Google Home, which means you can set timers so that they open and close exactly when you want them to - perfect for when you're on holiday.
Roller blinds
Arguably the most popular and easiest blind to install, the roller blind is a simple, yet highly effective choice for window coverings. As well as being cost-effective, roller blinds are sleek and come in a wide range of colours and patterns. This type of blind is perfect for any room and can be made from moisture-resistant materials for use in bathrooms and kitchens.
Wooden blinds
Wooden blinds are surging in popularity and are now a chosen feature in many homes across the UK due to their stylish and modern appearance. Many homeowners opt for wooden blinds due to their privacy controls as the horizontal slats give you the option to alter the amount of light entering the room. They also come in a range of materials such as faux wood, matt wood, gloss wood, and fine grain.
Vertical blinds
Vertical blinds are the most affordable to select for large windows and doors and they can help to create a clean and modern appearance. Similar to wooden blinds, vertical blinds are made using slats, which provide as much or as little privacy as you wish. They can also help to lower the room temperature during the warmer months by reducing the amount of light entering the home.
Curtains
Curtains are versatile, offering a wide range of choices to suit different rooms and preferences. Thermal curtains provide excellent insulation, keeping rooms warm in winter and cool in summer. In living spaces, light-filtering voile curtains create an ethereal and soft atmosphere, allowing natural light to gently diffuse into the room. When it's time for a good night's sleep, blackout curtains are perfect, effectively blocking out sunlight and reducing noise for a peaceful rest.
Curtains are available in various heading styles, including eyelet headings that are easily installed by placing them onto a curtain pole, while pencil pleat headings require being neatly hooked and placed onto rings for a more traditional look. With an array of choices available, curtains can truly transform a room to suit any style and functional needs.
For more information on choosing the right window coverings for your home, you can read the Ultimate Guide to Buying Blinds which will give you all the inspiration and advice you need.