Measuring for Angled Bay Windows
Measuring an angled bay window can sound daunting, but with our how to video and step by step guide it couldn't be easier. Below you'll find all the information you need to measure up and ensure you get the correct information you need to order your new blinds. Save money on expensive home measure visits and measure your own windows in minutes!
Video
We recommend watching our how to measure video guide first.
Choose Your Blind Type
With bay window blinds, the measurements you need to take differ for the type of blind you're looking to hang.
Step 1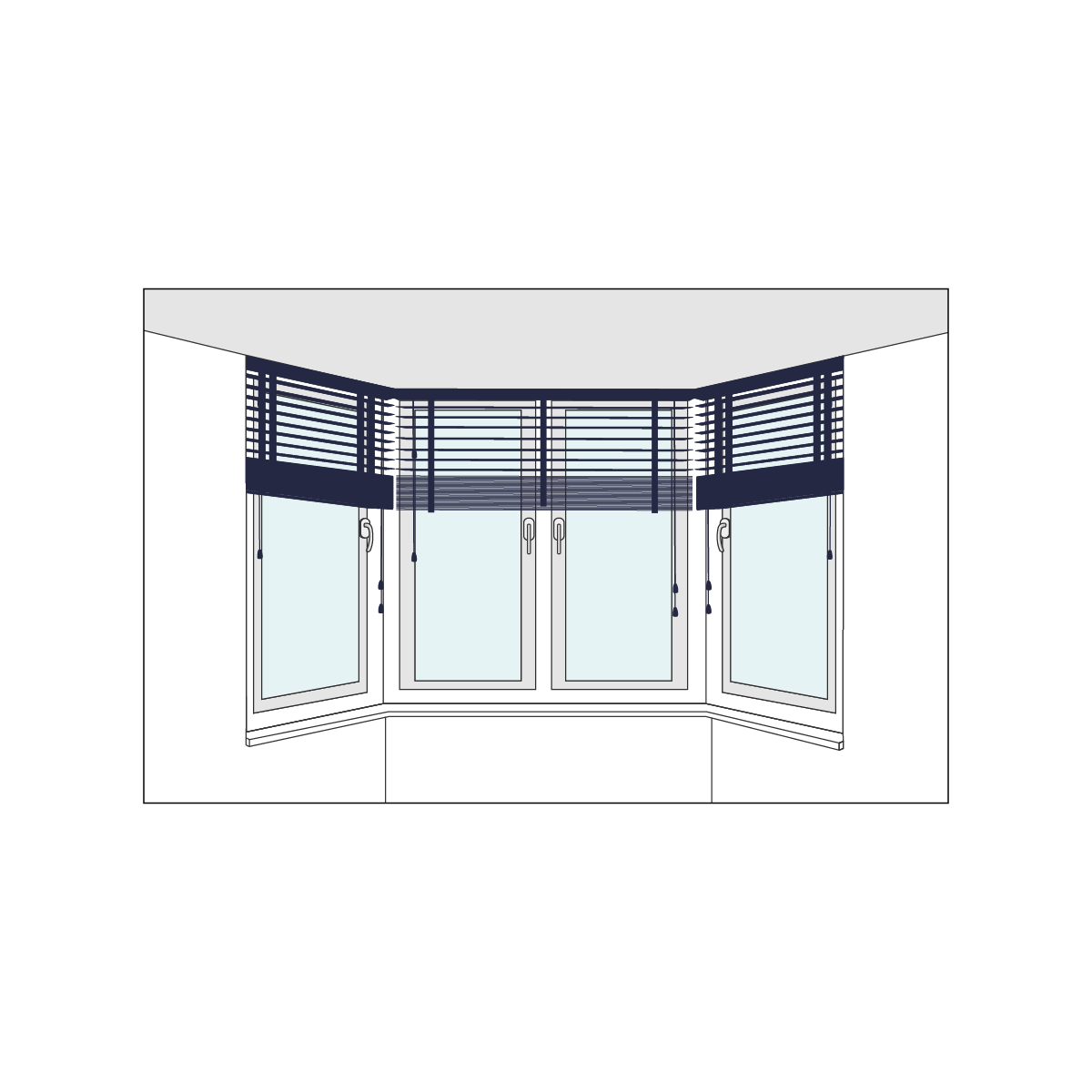 Blind Type
First you will need to decide which type of blind you will be measuring for in your bay.
Step 2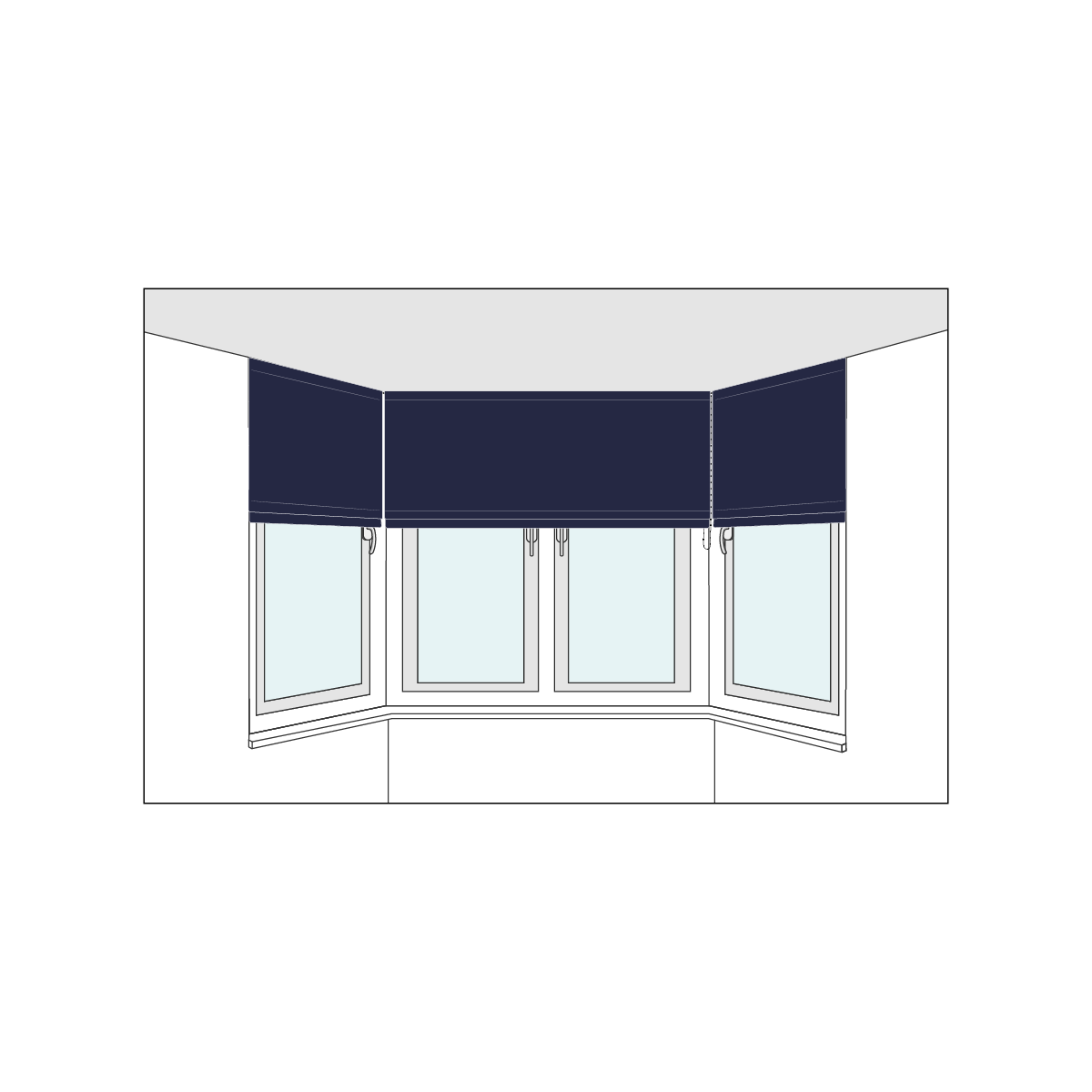 Fixing Type & Rail Depth
Take note of your rail depth below for step 2 when measuring.
You also need to decide whether you will be using a top or a face fixing, as this will affect your allowances when measuring.
Roller Blinds
Top-fix bracket allowance is 50mm (for blinds up to 2000mm wide), and 70mm (for blinds over 2000mm).
A face fixing bracket is 60mm (for blinds up to 2000mm wide), and 80mm (for blinds over 2000mm).
Wooden Blinds
42mm for 35mm sized slats and 75mm for 50mm sized slats.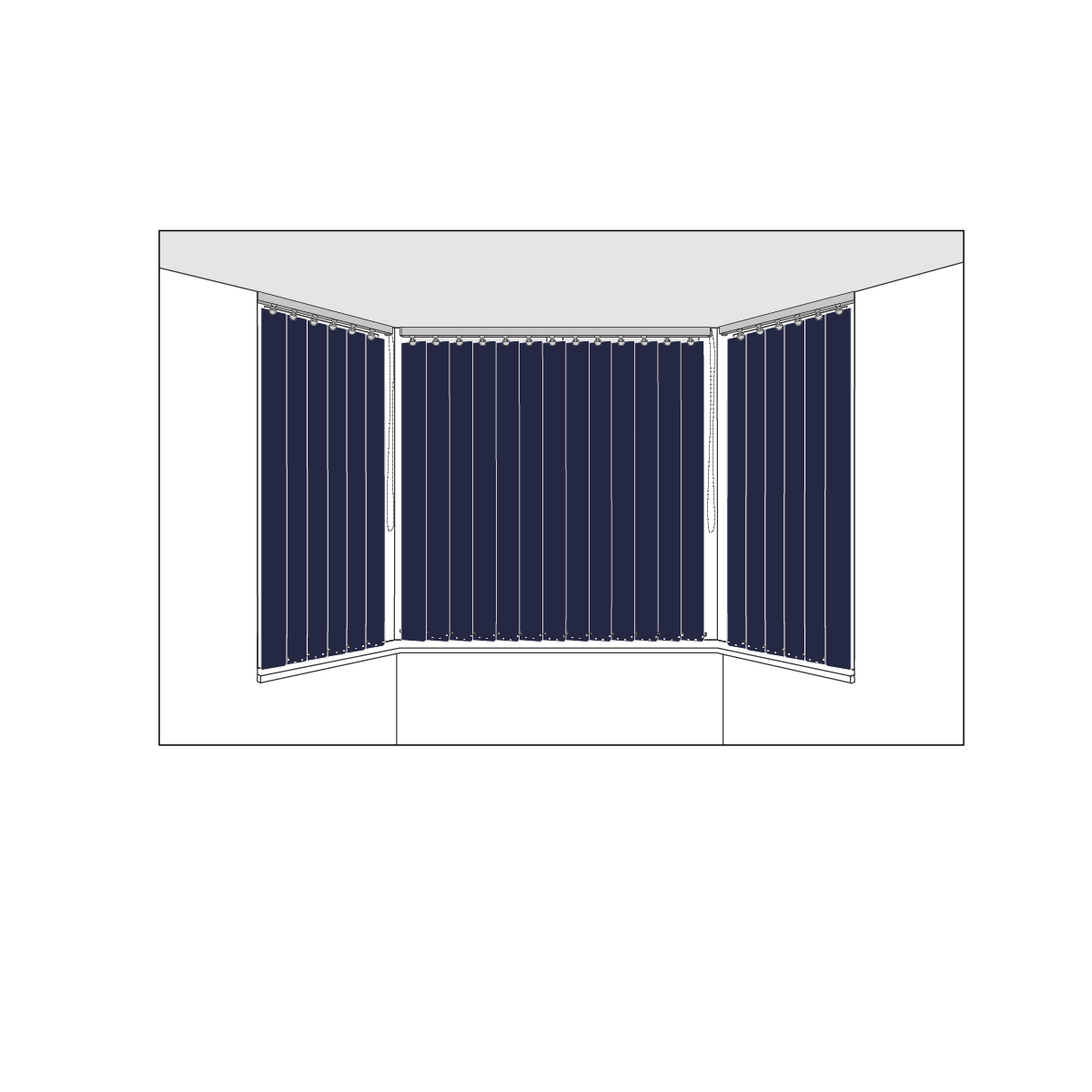 Aluminium Venetian Blinds
A 25mm aluminium venetian blinds has a rail depth of 30mm.
Vertical Blinds
89mm vertical blind slats have a rail depth of 70mm.
Roman Blinds
The rail depth for our roman blinds is 45mm.
Pleated Blinds
The rail depth for our pleated blinds is 35mm.
Important Note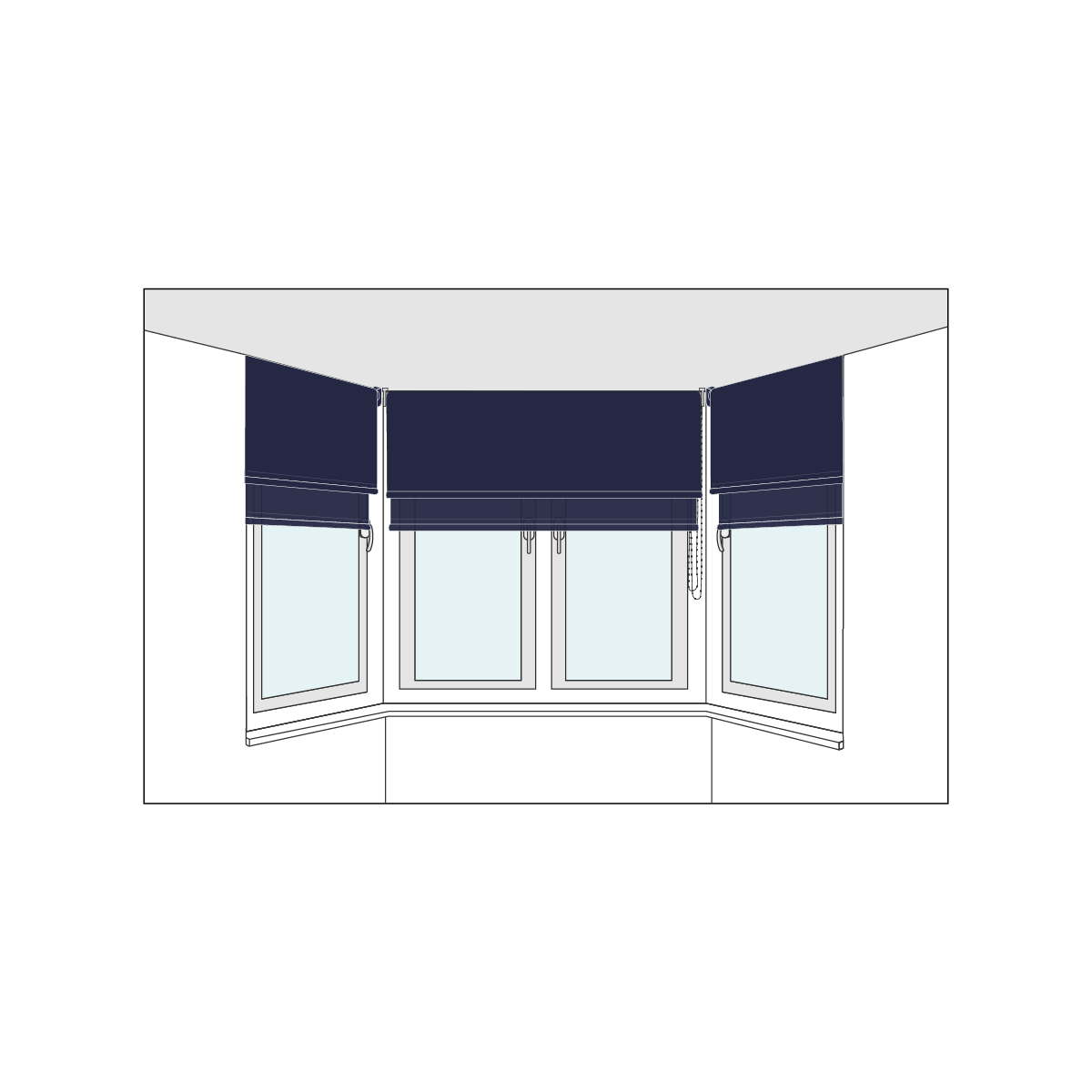 Roller Blinds
Due to the cloth cover always being narrower then the bracket to bracket exact size, unless you have large corner window frame work, there will always be areas of glass that aren't covered fully by the blinds. This is especially noticeable if you're looking to install blackout blinds.
This applies to all roller blinds.
Measuring Your Bay Window
Find out how to measure your bay window in these 8 simple steps.
Step 1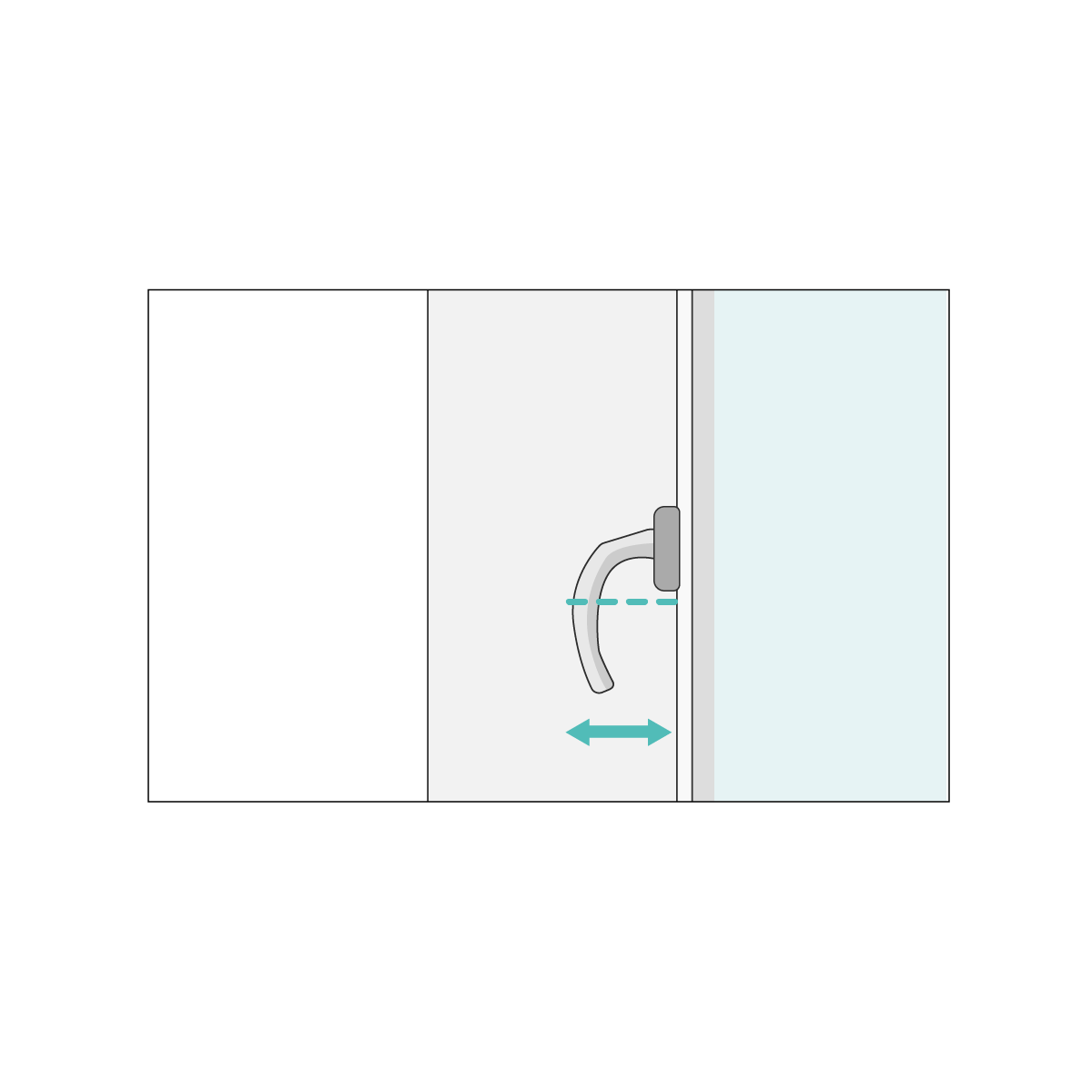 Measure the Obstruction Depth
Measure the distance from the frame of your window to the outside of any obstruction, such as handles or vents.
Step 2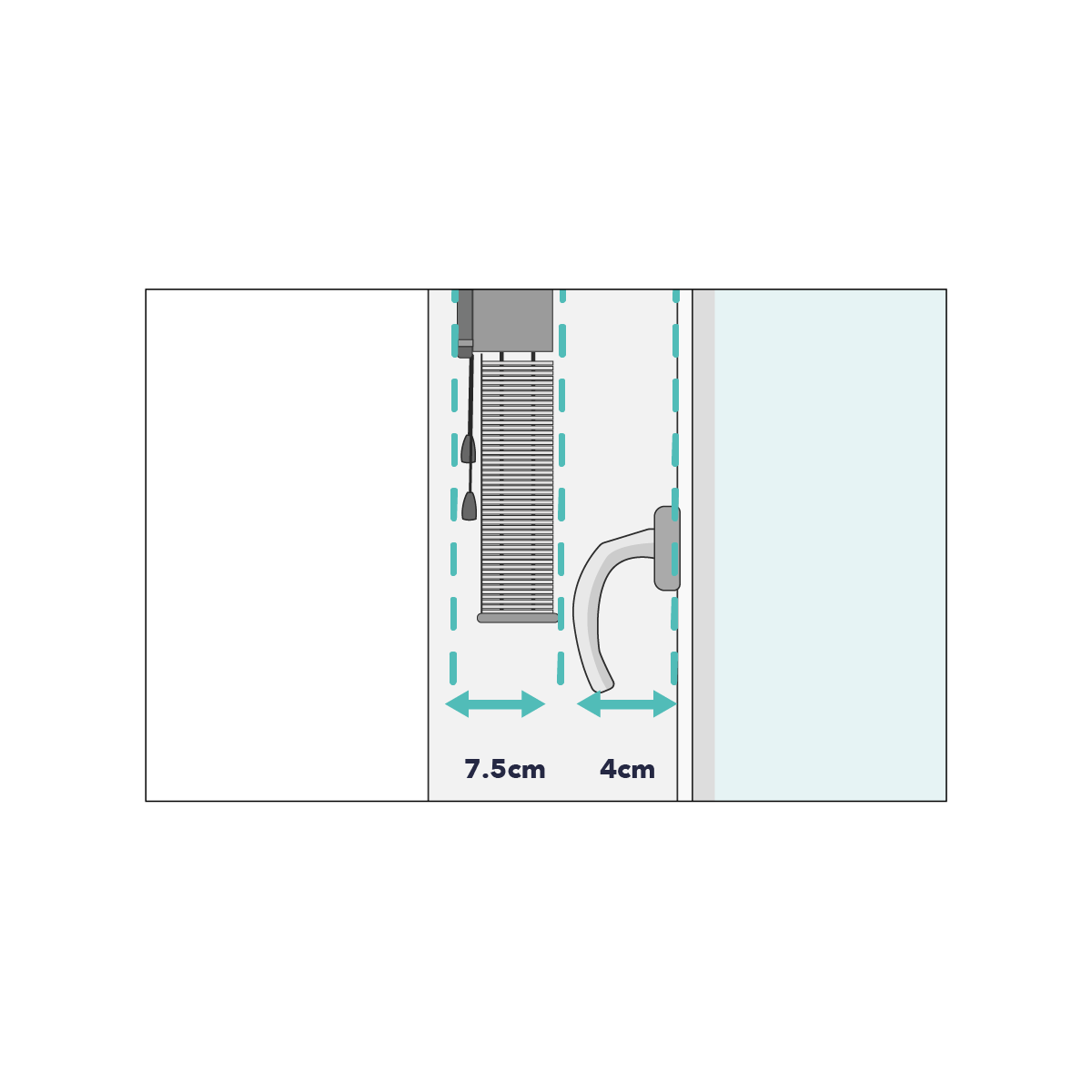 Calculate Total Depth
The headrail depth will differ for the type of blind you're looking to hang. Find your headrail depth from the above measurements listed, and add this depth to the depth of any window obstructions, such as handles. This will give you your total depth.
For example, if your window handle protrudes 4cm from your window frame, and you're looking to measure for Wooden blinds, your calculation would be 7.5cm + 4cm. So total depth of 11.5cm.
Step 3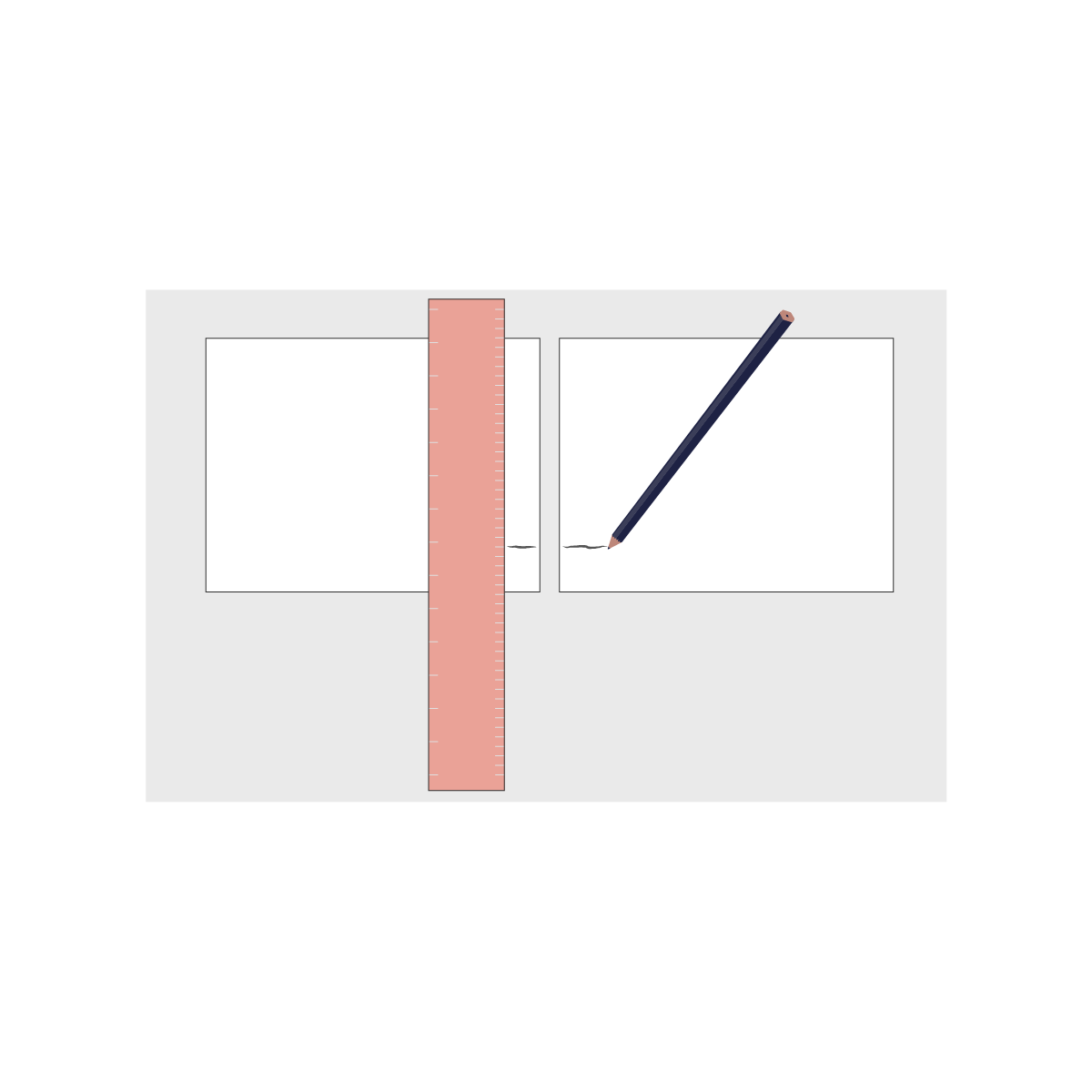 Mark your Total Depth
Place two pieces of paper edge to edge and use a ruler to mark your total depth measurement from the previous step.
Step 4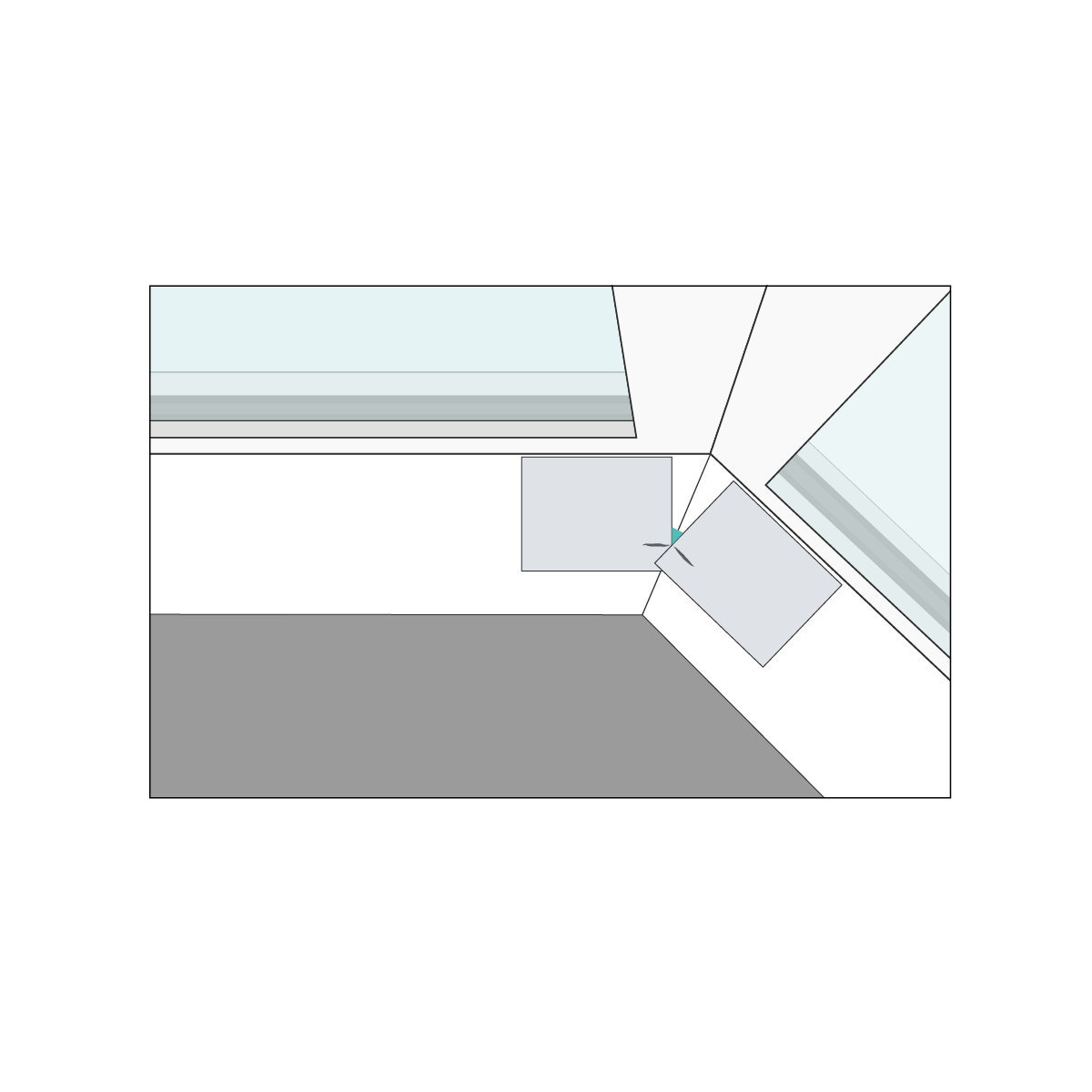 Find your Measuring Points
Lay your measuring sheets flat on your window sill and move them together until your two total depth marks touch. Mark this point.
Important Note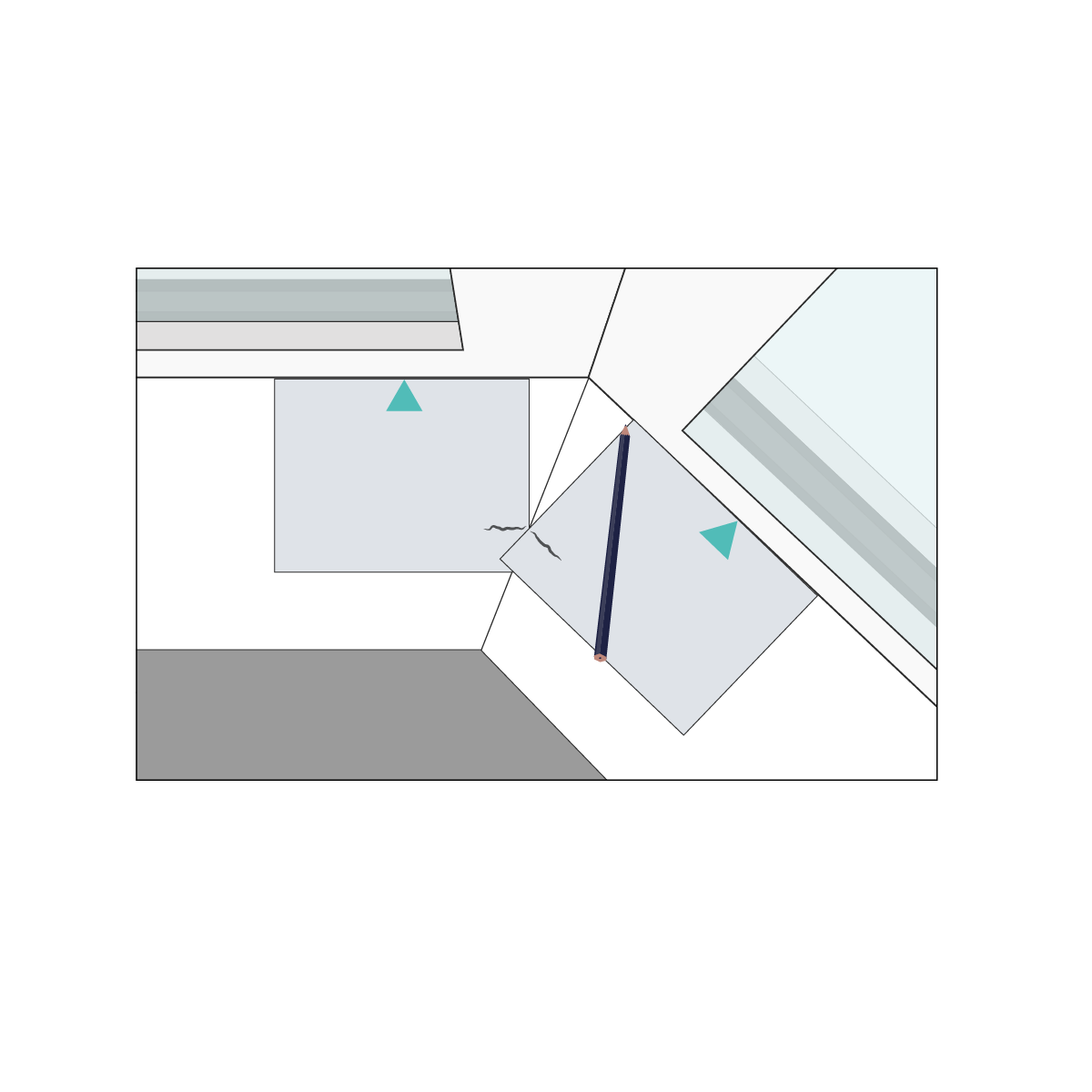 Make sure you press your measuring card against the frame where you see the arrow and using a pencil, mark on your window sill where your cards meet the window frame.
Step 5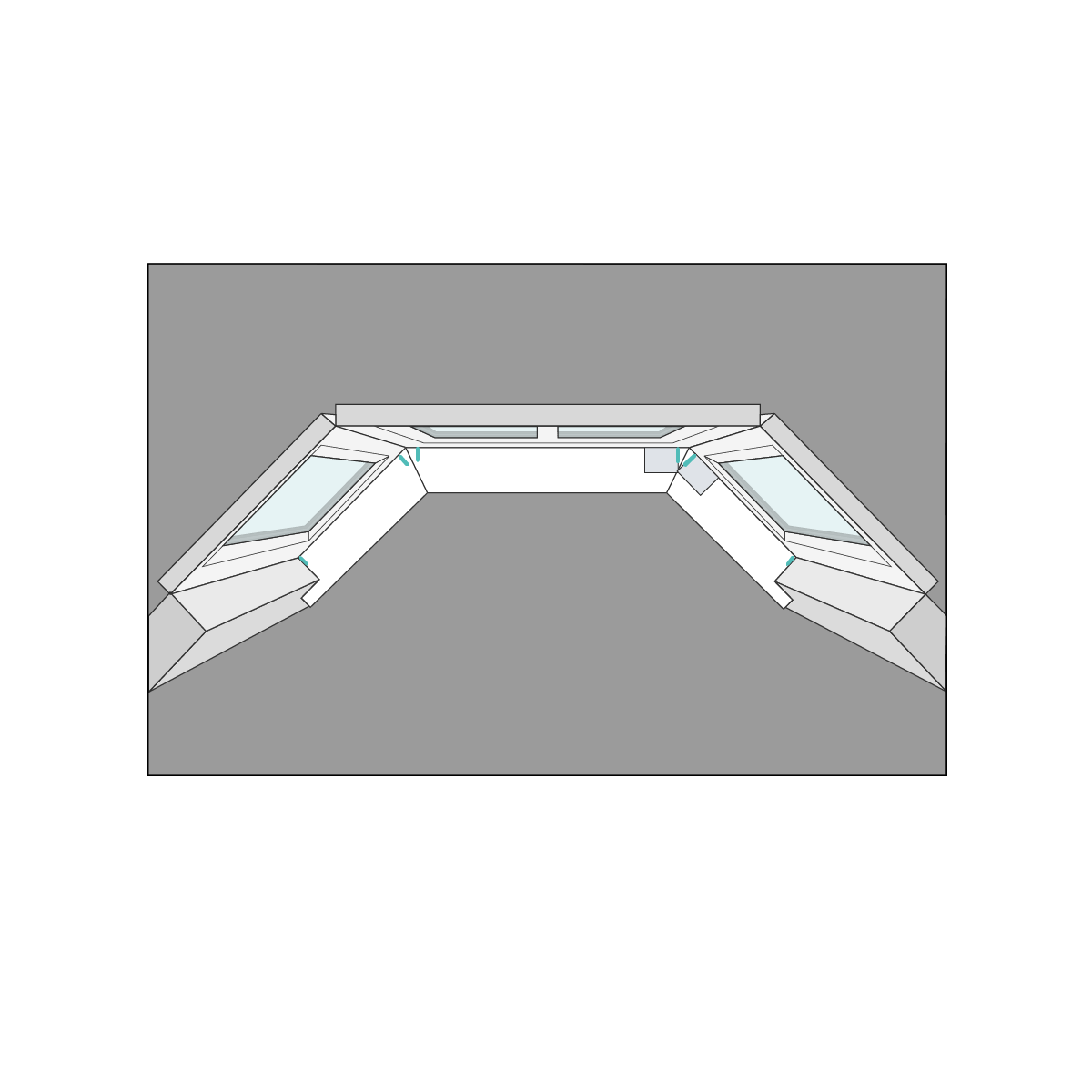 Marking remaining Measurement Points
Grab your pencil again and mark on the window sill the point where the lines meet. Repeat this step on each intersection of your bay window.
Important Note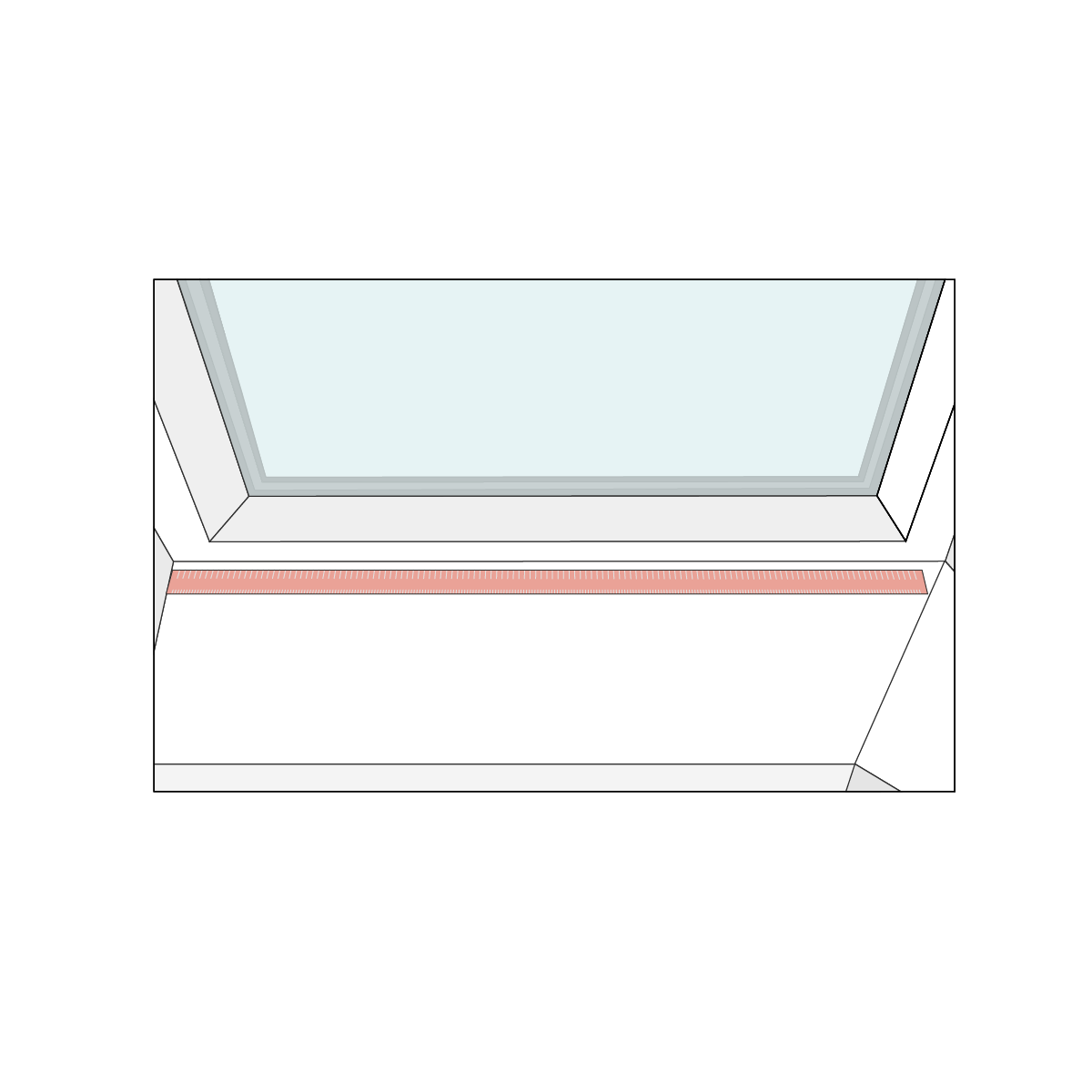 End Points
Where your blinds end at either side of your bay window is a matter of personal preference, or will be determined by any obstructions. Measure from the mark on your window frame to where you would like the side blind to finish.
Important Note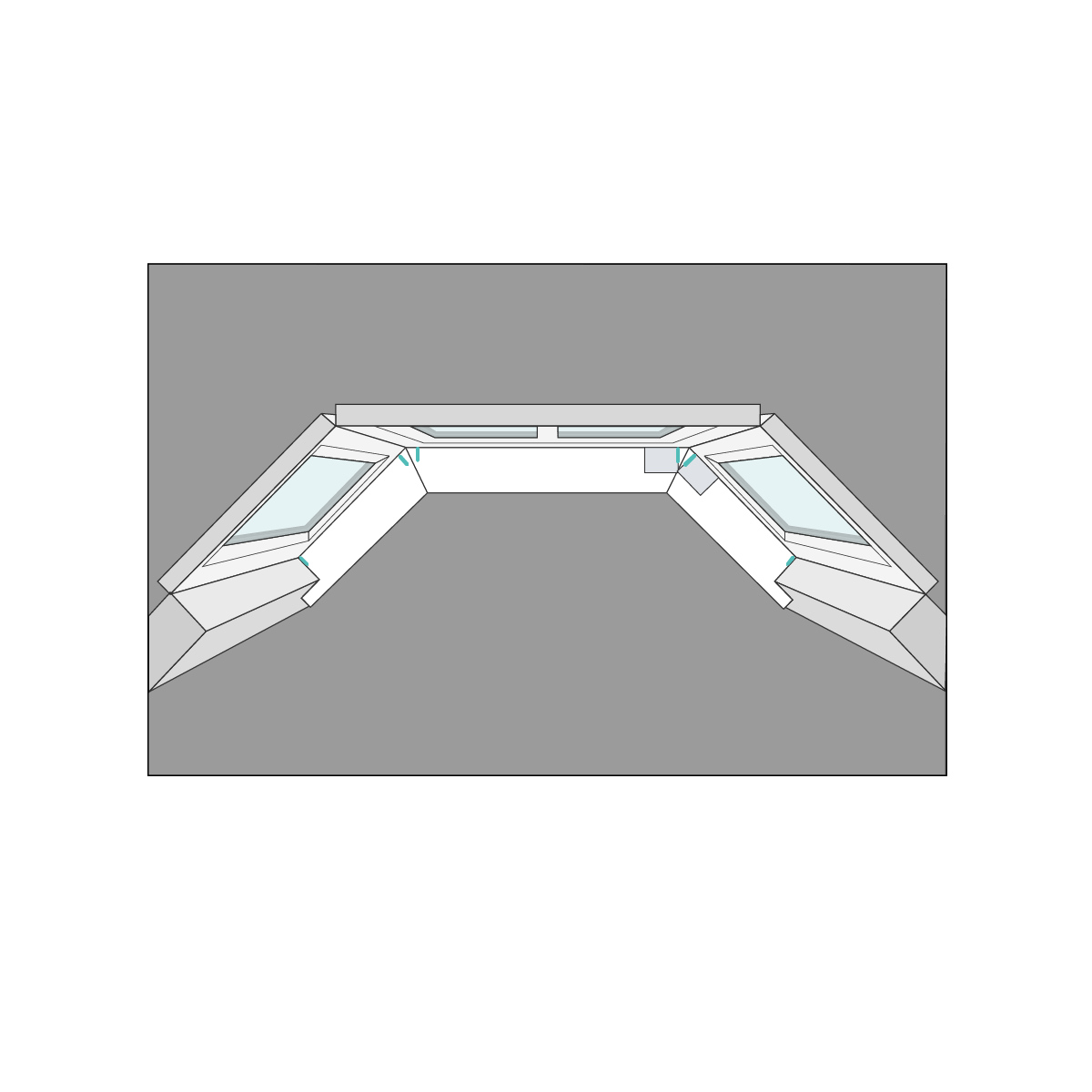 One Measurement Per Blind
For example if your bay window has five window panes, you will make five width measurements and will order five individual blinds.
Step 6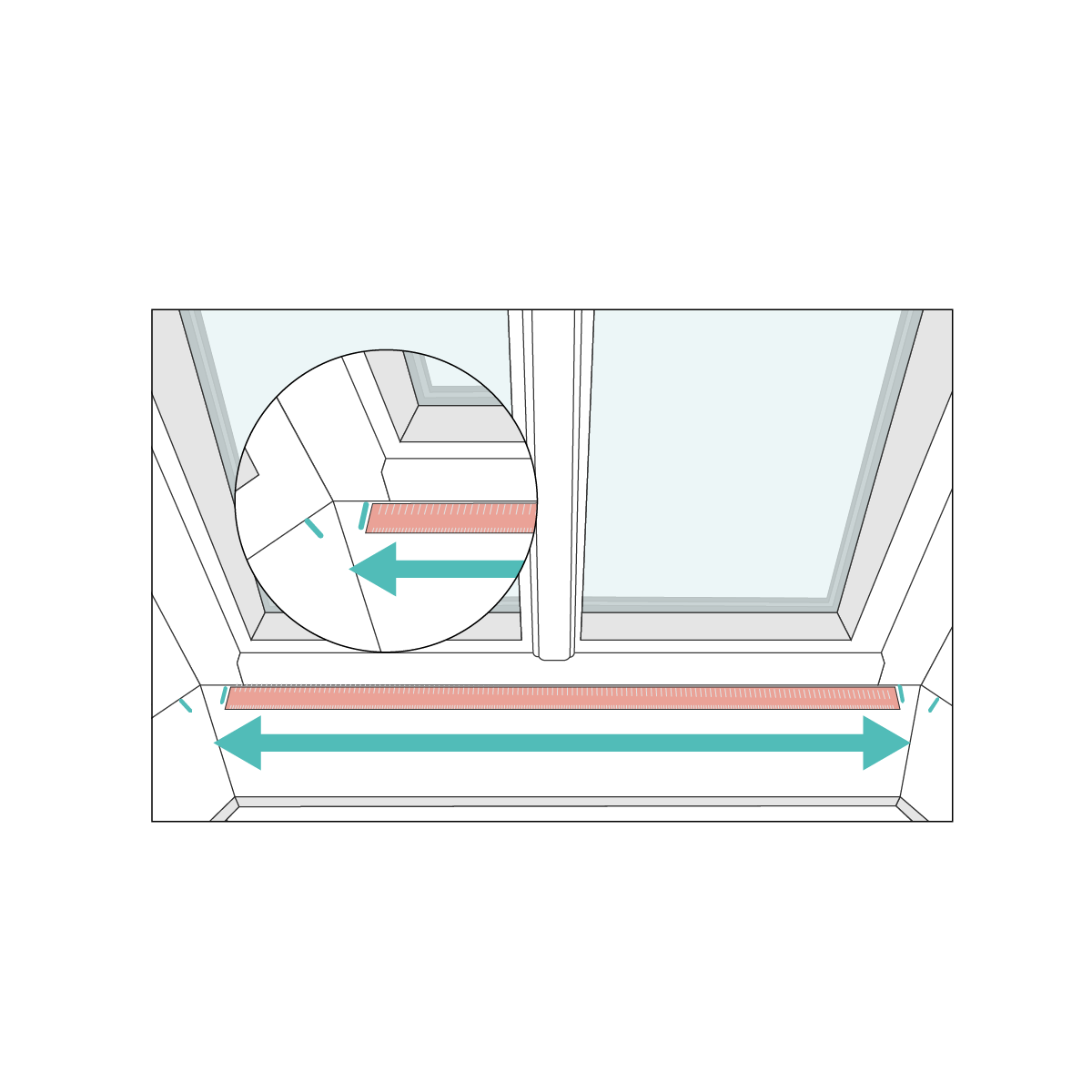 Measure the Width
Measure the distance between your marked measurement points to get your blind width measurements.
Step 7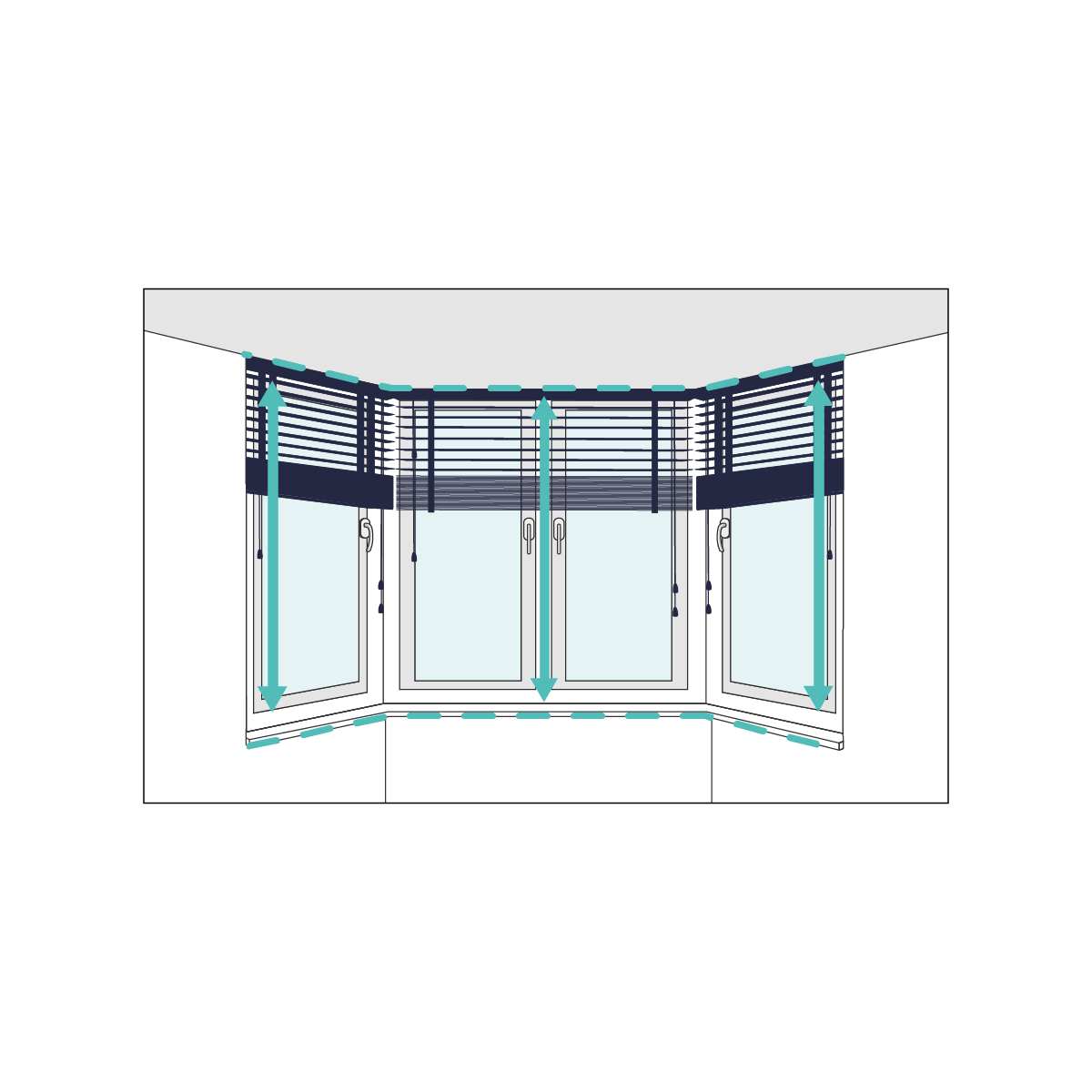 Measure the Drop
Measure the drop of your bay window in three places, use the smallest measurement as your drop.
Step 8
Final Step
Enter your width and drop measurements for each blind. Order each blind as Recess Size. Repeat this process for each blind you need to cover your angled bay window.
We will make a small deduction to the width of your blind when you select the Recess size option to accommodate the brackets.